Fundación Isabel Gemio recognized as social entity invite to Casa Decor 2023
The 2023 Casa Decor will open its doors to the Fundación Isabel Gemio as the guest social invite. During the exhibition (April 13 to May 28) different events will be organized in the common rooms of Serrano 92 to support and give visibility to the great work done by this non-profit organization: promoting and financing scientific research into muscular dystrophies and other rare diseases, in addition to promoting the exchange of information between experts, patients, and their families, and supporting the development of pharmacology.

What is a rare disease?
According to the definition of the European Union, rare diseases, including those of genetic origin, are those with a risk of death or chronic disability, which have a low frequency or prevalence (less than 5 cases per 10,000 inhabitants). In Spain, there are more than three million people affected by lesser-known diseases and anyone can be at risk of developing them.
The research goals of the Fundación Isabel Gemio are directed by prestigiously recognized professionals within CIBERER, the Central Network for Biomedical Research on Rare Diseases, and with the support of its scientific committee and the active collaboration of the CSIC. Photo: Lucas Vasques on Unsplash.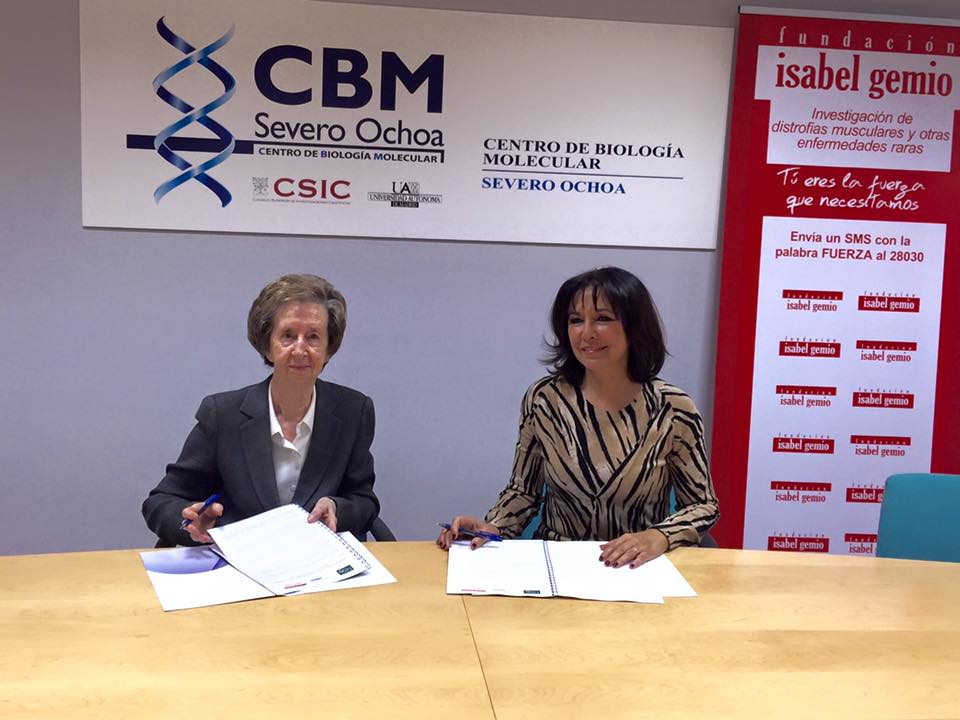 Research and knowledge
The Isabel Gemio Foundation was created in 2008 with the aim of financing and promoting scientific research projects studying rare diseases, as well as training researchers and medical professionals to offer accurate diagnoses. In addition, it proposes integrating tools that increase the efficiency of treatments. Among them, the creation of new laboratories, or the improvement or adaptation of existing ones, is a crucial aim (e.g. the development and maintenance of biobanks (banks for storing human biological samples for research) and the cataloging of diseases).
For the Foundation, it is very important to disseminate both research work and information of interest to affected patients and their families, the search for collaborations with other similar organizations, and, of course, care for those affected and their families.
Currently, thanks to the help of many people, the Isabel Gemio Foundation has 7 active lines of scientific research. These include "Autophagic/lysosomal dysfunction in neuromuscular diseases", "Therapeutic approaches in muscular dystrophies through cell and animal models", "Biology, physiopathology and therapy of skeletal muscle satellite cells", "Development of clinical, genomic and bioinformatics applications to address rare diseases", among others.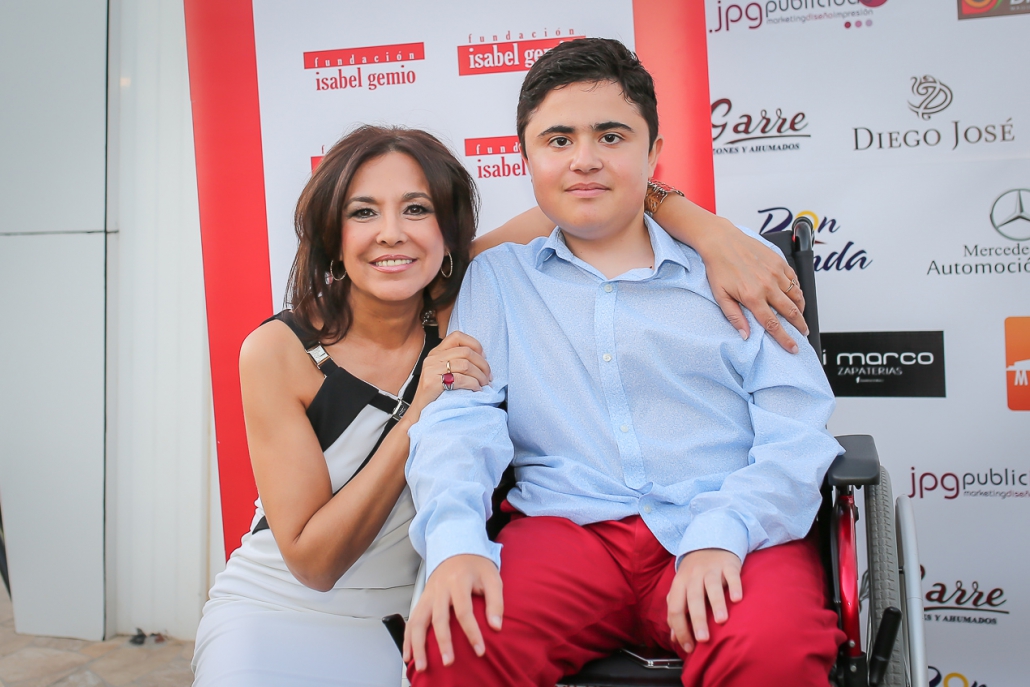 The people who matter: those affected and their families
Families and patients suffering from a rare disease live in a very different, distinct reality. The emotional impact of these conditions is very high, as the effects of these diseases usually cause immense disability and an extreme level of dependence on family members and / or caregivers. The economic impact that these diseases have in different areas is also enormous. These patients consume large amounts of health resources, since they need care by multidisciplinary teams in all phases of the disease. In advanced stages, the consumption of orthopedic material, wheelchairs, home assisted ventilation devices when necessary, or other products is very high.
This is the reality of their lives. The Isabel Gemio Foundation aims to raise awareness in society about these situations and seeks funding for research projects that are the only solution to change their lives and those of their families.
Any of us can suffer from a rare disease during our lives. This reality should occupy our minds and concern us for solidarity and justice.
Events
Since its founding fifteen years ago, the Isabel Gemio Foundation has held numerous charity events in order to raise funds for scientific research. In all of them, they have had the support in hundreds of events with friends and professionals who have decided to join this great project: to end neuromuscular diseases and other rare diseases.
For more information:
www.fundacionisabelgemio.com
info@fundacionisabelgemio.com
Tel.: +34 911 103 158
https://www.fundacionisabelgemio.com/wp-content/uploads/2023/02/Post-de-instagram-agencia-de-viajes-azul-beige-turismo.jpg
1080
1080
María Romo
https://www.fundacionisabelgemio.com/wp-content/uploads/2015/05/logo.png
María Romo
2023-01-18 18:00:00
2023-03-15 16:05:02
Fundación Isabel Gemio recognized as social entity invite to Casa Decor 2023